Copyright © 2023 Inrock Drilling Systems, Inc. - All rights reserved
THE NEW HDL DRILL BIT – BUILT TO LAST
The new HDL pilot drill bit is the result of great collaboration between Inrock's HDD application experts, and Sandvik's innovative engineering team.
Our HDL drill bit is designed as a durable and hard-working, yet cost-effective drill bit suitable for most HDD applications.
ONE PILOT HOLE – ONE HDL DRILL BIT
Tripping time is history. With the new HDL, you drill from entry to exit without having to trip out and back in to check or replace your drill bit.
PRODUCTIVITY & PERFORMANCE
The HDL drill bit is available in both medium and hard formation designs, providing performance and durability no matter what your drilling challenge.
HIGH QUALITY YOU CAN AFFORD
Designed and built with the most commonly required features, the HDL is a highly affordable investment. It is suitable for both medium and hard formations, delivering value without compromising on quality or performance.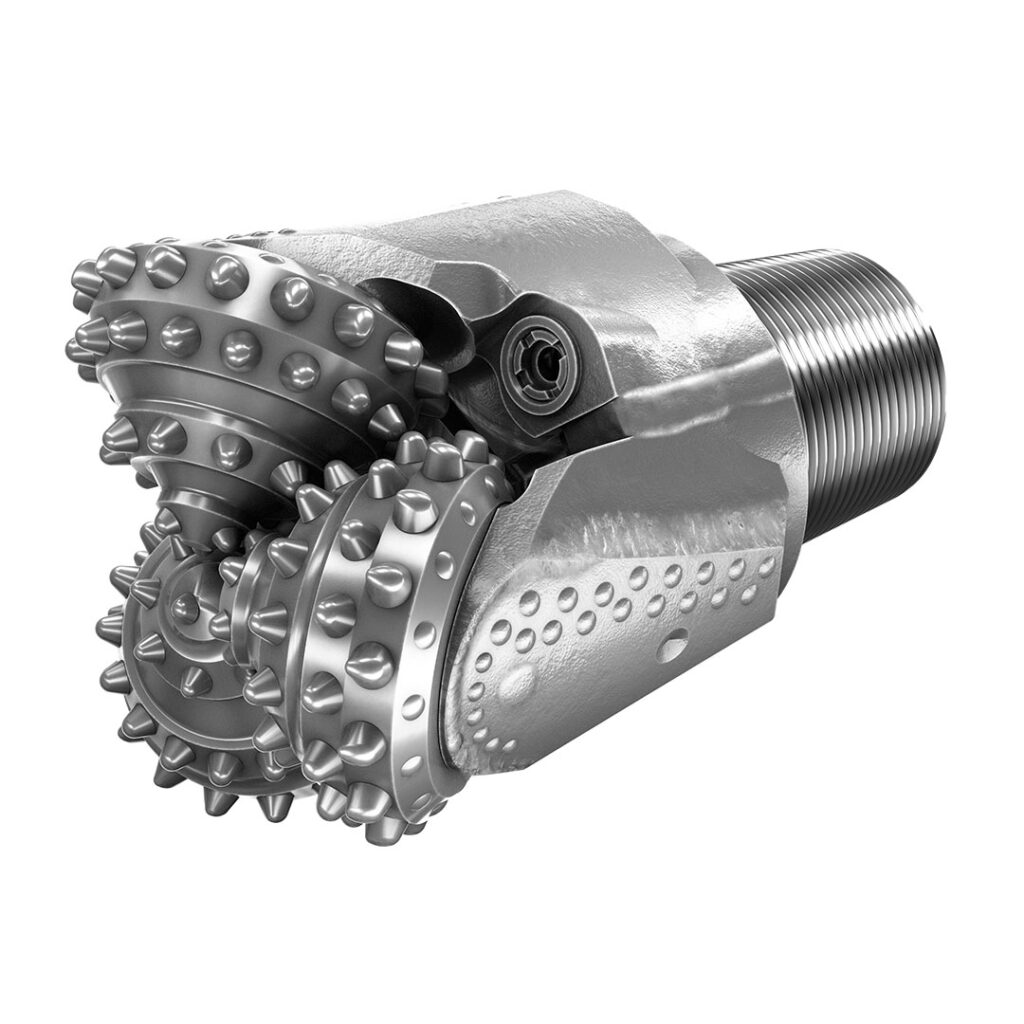 HDL DRILL BIT FEATURES
HDD OPTIMIZED JOURNAL BEARING
Bearing geometry optimized for the extreme side loading of long horizontal bores.
DURABLE CUTTING STRUCTURE
The HDL cutting structure is designed to be durable in a wide range of drilling conditions. Each insert is selected for shape and specified by grade to provide a cutting structure which holds a sharp profile in abrasive conditions, maximizing penetration rate.
HDD-PROVEN COMPENSATION
HDD-proven compensation system provides the balance between internal and external pressures to maintain equilibrium and allow the seal to perform regardless of depth.
CARBIDE PROTECTION & LEADING EDGE HARD METAL
Tungsten carbide inserts and hard metal are selectively applied to leading edge surfaces. This provides prolonged protection to the seals and bearings in challenging horizontal applications.
OVER-GAGE DESIGN
The over-gage design of the HDL provides enhanced seal protection in abrasive formations.
It delivers the pilot hole in the required diameter even on long crossings in tough conditions.